1965 Corvair Corsa Convertible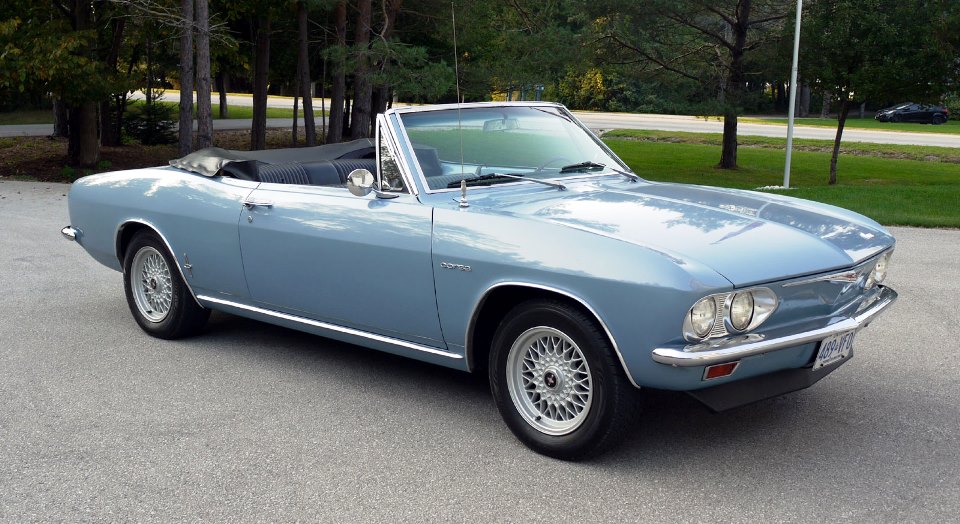 My first car was a 65 Corvair Corsa so this was inevitable!
It's a California car imported into Canada in 2008 by a Corvair enthusiast who completely rebuilt the suspension and powertrain. The paint and interior are unchanged from 2008. The wheels were upgraded from 13" to 15" BBS aluminum rims.
The turbocharged engine however has been modified for a bit more power with dual blow through carbs, an adjustable boost waste gate, CoolingMist 200 psi alcohol/water injection (the windshield washer bottle has been dual purposed as the reservoir) and a Safeguard ignition box with individual cylinder knock detection to control the timing.
The exhaust and turbo have been ceramic coated while a deeper oil pan and finned rocker covers help with the cooling.
Ironically, I purchased this car from the person who still owns my last Corvair - which you can see here.